Local Gift Store & Custom Framing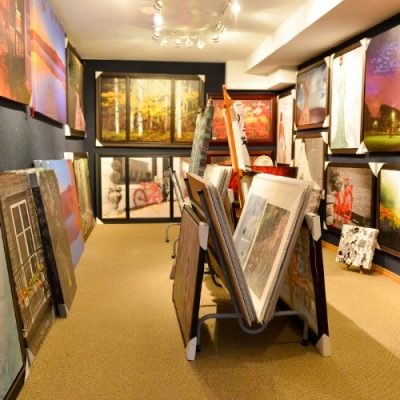 Breast Cancer Gift Set comes with Lavender Fields fuel.
Welcome To Kay's Place In Oshawa
Kay's Place in Oshawa: Specializing in Dolls, Custom Framing, Art Gallery, Giftware, Bradford Exchange, Lampe Berger and more!
Kay's Place has been in the Durham area for over 30 years servicing customers from Oshawa, Whitby, Bowmanville, Courtice and surrounding areas and has been honoured with awards from the local people recognizing Kay's Place as their favorite Gift Store.
Thomas Given
Happy Customer
"Sending out yet another thank you to Kay's Place (922 Simcoe St N Oshawa) for their assistance, suggestions, and continuous good work when they are framing my paintings. Thank you, Craig and Bobbie!"
Gosnel John
Wow, it was stunning
"I had found the picture that I wanted to hang on the wall in our basement - The Solitary Tree on the Shore of Loch Etive, Highlands, Scotland, UK (black and white).  I purchased the 32" x 24" photographic print and took it to Kay's Place Art and Gifts in Oshawa where I met Craig who advised me on the best materials to select for the framing. At that point, I felt real good - knowing that he understood what I really wanted, and I couldn't wait to see the finished product.  When I saw the framed picture, wow, it was stunning - craftsmanship of the highest quality; it was beyond my expectation. I was extremely satisfied. The overall size was about 43 1/4" x 35 3/4" with double matte (a 1/4" black and a 3 1/2" white) and black frame. Thanks Craig, keep up the good work!"